Welcome to our desert home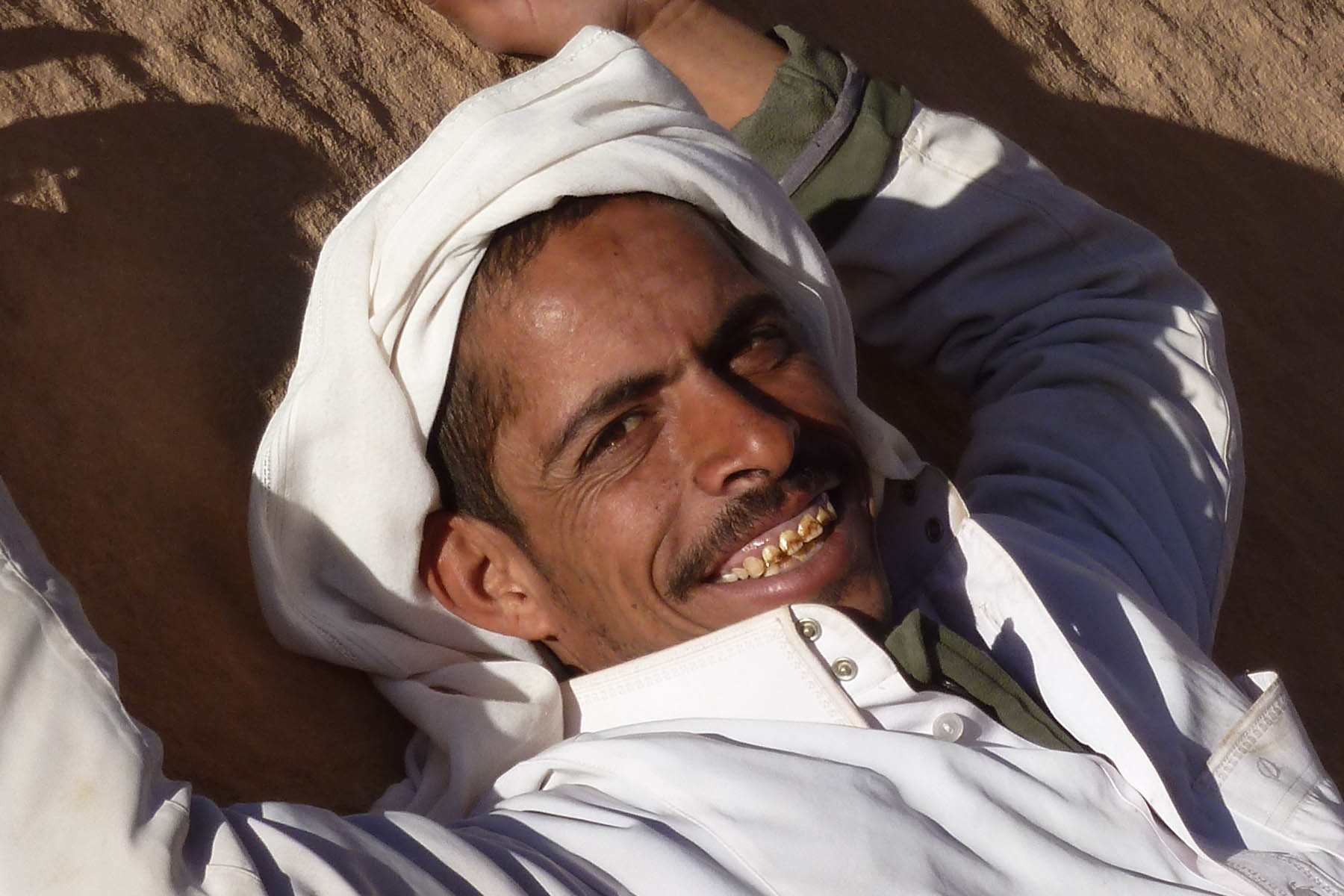 One of the great pleasures of returning to South Sinai is the warm welcome we receive from our trusted guides of the Muzeina Bedouin tribe, who have been looking after Wind Sand & Stars groups for nearly 25 years.
These Bedu families are an integral part of our desert journeys. Suleiman (pictured) was our host during our latest desert retreat; with his gentle laughter and infectious smile, nothing was too much trouble. The desert is his home and he cares passionately about sharing this beautiful part of South Sinai with all those who travel with us. From romantic tales around the camp fire of how he came to meet his wife Aida and teaching us the art of making bread, to safely guiding us through a myriad of canyons and sand dunes, he knows every square inch of this land and, most importantly, the best outcrops to sit at and enjoy Bedouin tea!
It was Suleiman's late father, Sheikh Hamid of Wadi Gazella, who first worked with Wind Sand & Stars during the early 1990s. Widely respected for his honesty and reliability, as well as his great humour and charm, he brought steady business to the desert over many years, providing vital income to over 100 local families. He understood the idiosyncrasies of these curious non-desert dwellers and offered us true friendship, yet never losing his inner identity and pride as a Bedu, or his loyalty to his desert environment.
"I am hugely impressed with Wind Sand & Stars and their relationship with the Bedouin family who looked after us. These local contacts made the experience especially rich." South Sinai journey, 2014

05.05.2015