Journey overview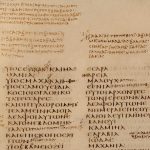 Saint Catherine's Monastery or the Sacred Monastery of the God-Trodden Mount Sinai lies at the foot of Mount Sinai where the Bible says that Moses received the Ten Commandments. The monastery is built on the site where it is said that Moses saw the Burning Bush. A Chapel on the site of the Burning Bush was built by order of Helena, mother of Constantine I. A fortified Greek Orthodox Monastery was built to protect the Chapel at the order of the Emperor Justinian (527-568). It is a UNESCO World Heritage Site. One of the oldest working Christian monasteries in the world, it has the world's oldest continually operating library housing a vast and unique collection of early codices, manuscripts and books in the world, only outnumbered by the Vatican Library. It contains Greek, Arabic, Armenian, Coptic, Hebrew, Georgian and Aramaic texts and amongst its treasures was the home of the Codex Siniaticus until it was brought to the West. The library has been extensively restored and now includes a purpose-built reading room which is available for specialist study under the direction of Father Justin, the librarian. Many of these marvellous works are now being made available on line.
The Monastery houses irreplaceable works of art: mosaics and the best and largest collection of icons in the world dating from as early as the 6th Century. There are also marvellous liturgical objects, chalices and reliquaries of note. The oldest icon on an Old Testament theme is preserved there, as well as the oldest known surviving example of the icon of Christ Pantocrator. A project to catalogue the collections has been ongoing since the 1960s.
For Liz Edmunds and her party in 2017 & 2018, the wonders of the Monastery were a marvel but the treasure that had the most profound and lasting effect was the atmosphere of a holy place where there has been uninterrupted worship for so long, where Moses and Elijah trod and which pre-existed even those great souls. This is where the Desert Fathers went to find God in the stillness and silence and where the Monastic life still led there shares the same search for God. It is a truly special place for anyone seeking to touch that same space.