Sharing St Catherine's hidden texts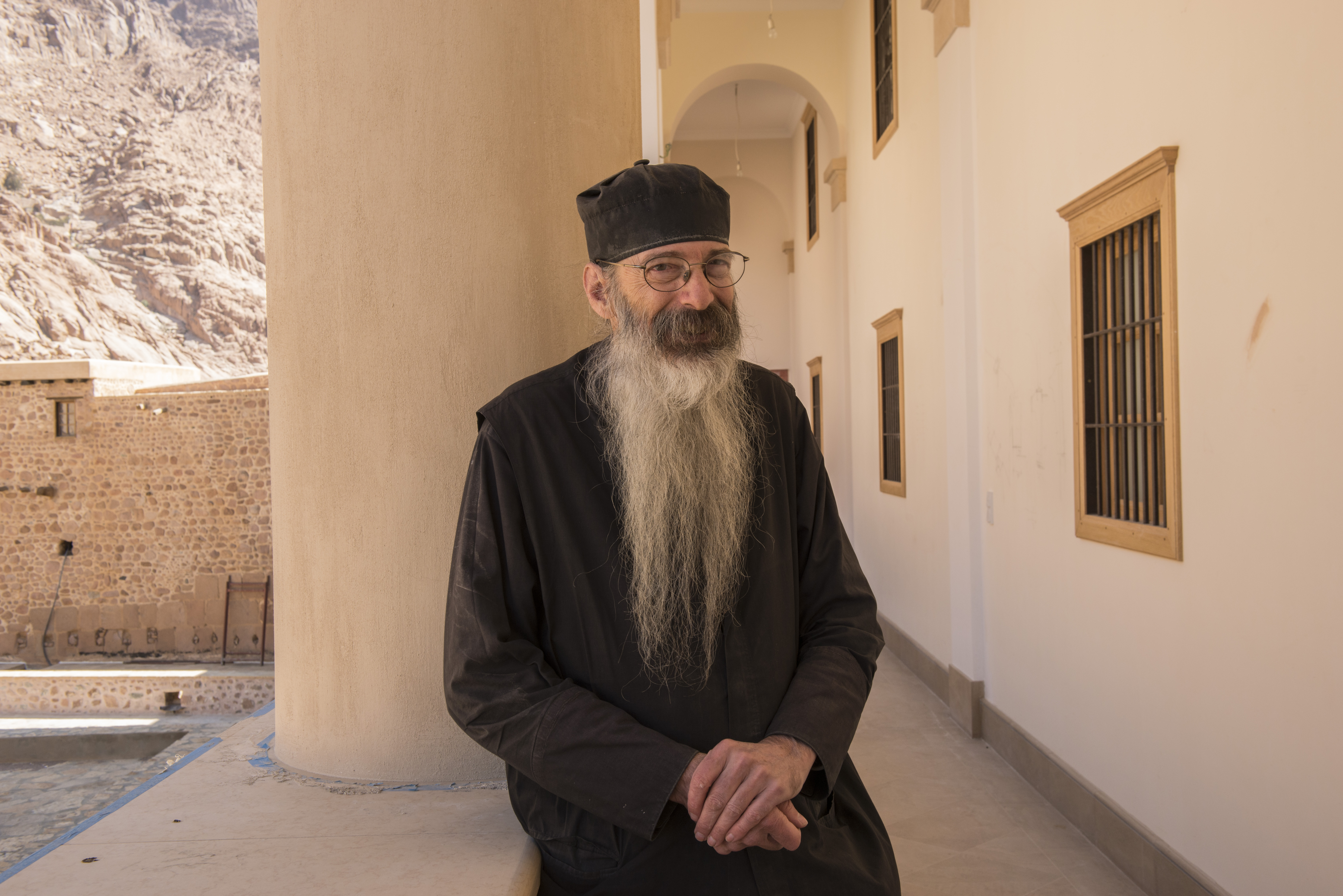 On a recent visit to St Catherine we had the privilege of being taken into the library by Father Justin to observe the ambitious renovation project. When completed, the library will be fully equipped with state-of-the-art technology for conservation and access. This is part of ongoing work to share the treasures of the monastery and make them more accessible to scholars, as well as tourists and pilgrims.
St Catherine's Monastery has a rich collection of icons and other religious objects, but it is most famous for its library. With more than 3,300 manuscripts, it is second only to Vatican in terms of the number of ancient texts it contains. While the Vatican library was assembled carefully over the centuries, St. Catherine's collection is different, more eclectic.
"The Sinai library differs from most libraries in that it grew organically to provide the monks with copies of the scriptures and books that would inspire and guide them in their dedication," says Father Justin. Many of the monks and pilgrims who came to the monastery over the centuries left manuscripts as gifts, resulting in an especially idiosyncratic collection. In addition to important Christian texts, the library contains, for instance, one of the world's earliest known copies of the Iliad.
Father Justin began a programme of digitising the monastery's collection in the late 1990s. He knew, however, that he was unable to make a record of some of the most intriguing texts in the collection. Since the late nineteenth century, scholars had been aware that many of the works in the collection are palimpsests that conceal older texts. Over the years, scholars were able to read three of the palimpsests that were legible, but the vast majority remained invisible to the naked eye and went unstudied.
He then learned of the use of multispectral imaging technologies and in 2011 an ambitious scientific collaboration began imaging some of the 130 manuscripts that had been identified as palimpsests.
You can also read more here about the remarkable Sinai Palimpsest Project. 
20.02.2017