Thoughts from a leader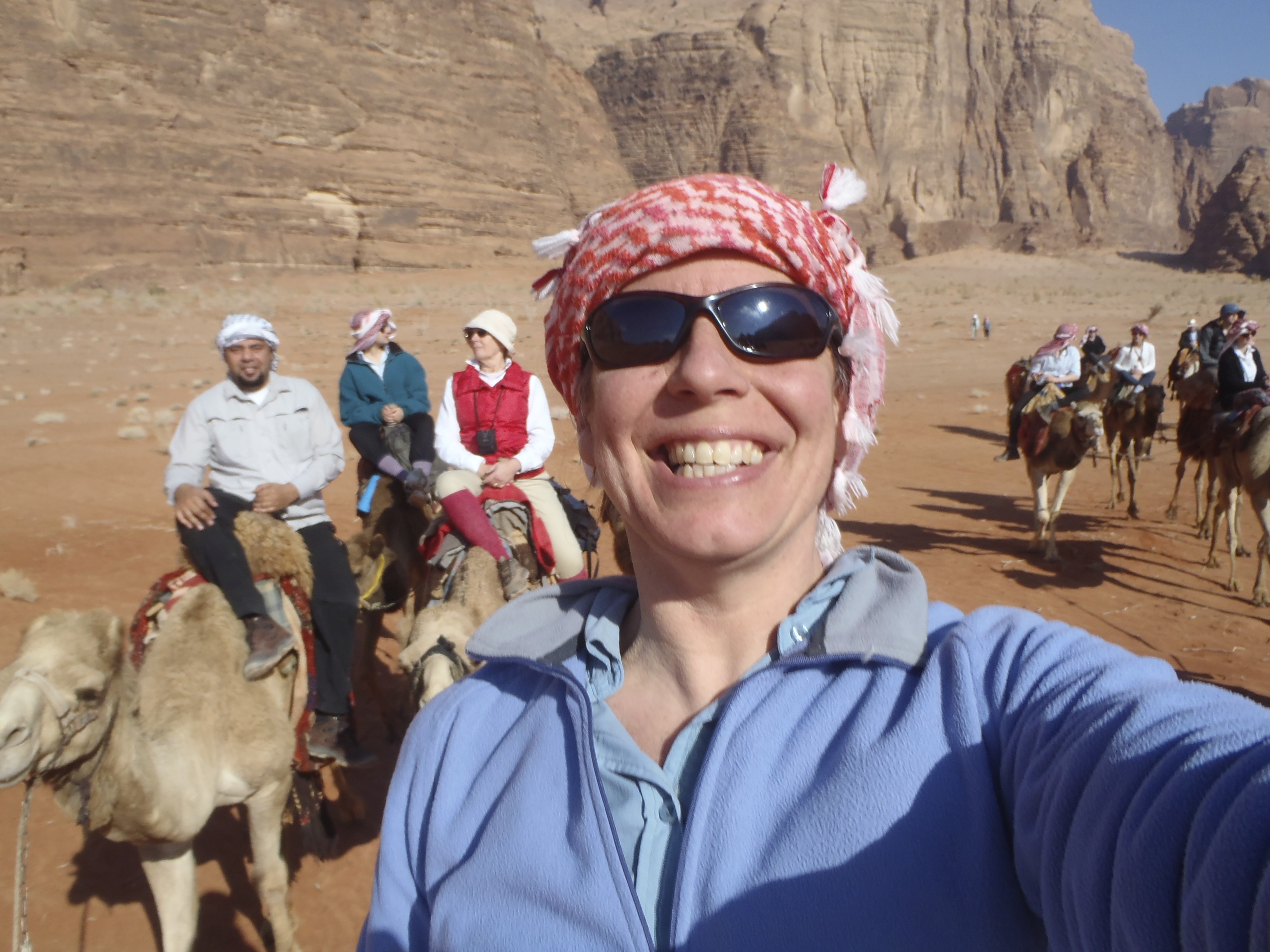 Sarah Allan is a professional expedition leader with extensive experience of working with both school and adult groups. She has led several trips to Jordan and South Sinai for Wind Sand & Stars.
"It is a grey and wintry afternoon in London and I'm counting down the days to my return to Jordan with The Godolphin & Latymer School for February half term.
I am leading a trip for 22 girls in their final year at school. For many this annual desert adventure is a trip that they have been looking forward to for years. It has become something of a rite of passage on the completion of their school life, before going out into the world. The week away offers them a unique opportunity to pause, to reflect on everything that has gone before and to think about their hopes and aspirations for the future. The desert really allows them to do that. It is very rare to find the time, space – and stillness – at home in London, when every moment of their lives is accounted for, both academically and socially.
Our journey starts in Wadi Rum, where we travel deep into the desert with our Bedouin guides and make camp. We eat our supper together around a camp fire and sleep out each night under the stars. It is amazingly easy to adjust to life without social media and many feel positively liberated by the chance to escape the modern world. During our time here, as well as exploring the stunning surroundings on foot and by camel, we make time every day for 'dispersal'; this is when each girl can find their own space to be alone with their thoughts.
We travel on through Jordan to the incredible ancient city of Petra and then enjoy a dip in the Dead Sea. Despite looking forward to a final night in a hotel with hot showers, for most girls the highlight of the trip is the simplicity and beauty of the desert. It is a profound and powerful experience. I can't wait to get back there!"
22.01.2014