A teacher recce to Oman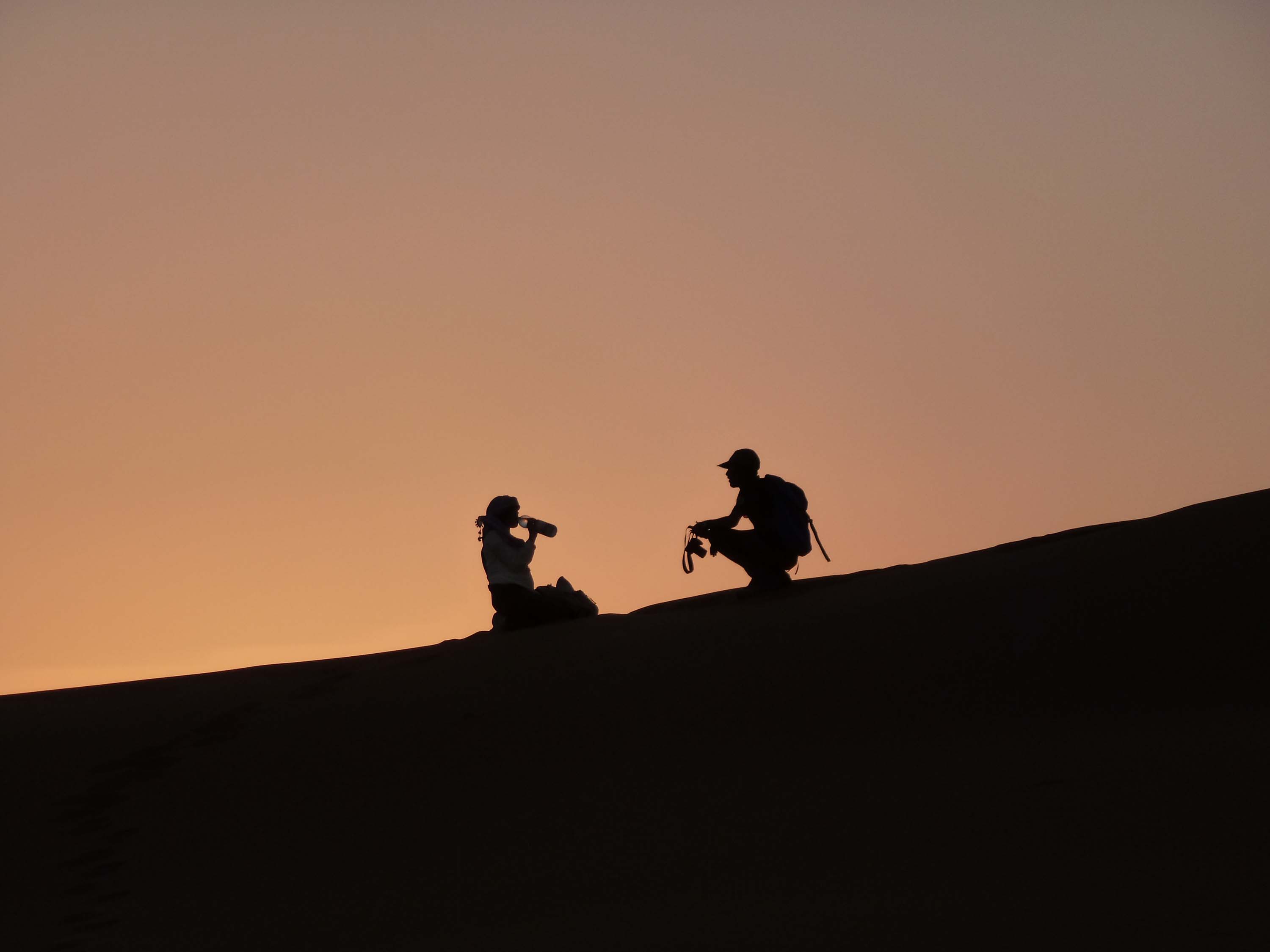 Jane Chaffey, Chaplain from Wycombe Abbey joined us on our teacher recce to Oman during the October half term. She has written a summary of her impressions of Oman – and also its potential for school groups.
"Having taken a group of sixth form students to the Sinai desert with Wind Sand & Stars, I needed no persuading of the value of such trips to enable pupils to draw apart and become immersed in another culture and geography, where life can be pared down and where what is important can be allowed to rise to the surface. In a different way Oman also offers this, but with of a number of new possibilities for students.
One could spend some time walking in the Sharqiya desert region, accompanied by camels and enjoying Bedu hospitality, and then explore an entirely different terrain in the Al Hajar Mountains and some of the ancient villages. For much of the year the desert is very hot, but a December "Wise Men" trek across the golden sands, learning to follow the stars and returning via the beach and picking up some local frankincense and myrrh en route, captures the imagination as a possibility to be explored. The mountains themselves are a gift to any geography field trip, or could offer a Duke of Edinburgh's Award expedition with a difference.
The ground handler for Wind Sand & Stars is experienced in leading local and international school groups and they provided us with some excellent local guides and drivers and back up. I had been concerned about road safety in particular and was greatly reassured to see the high standards set for safety and hygiene; their general discipline and organisation and respect for the environment was of a level that has been characteristic of our school's previous expeditions with Wind Sand & Stars
Oman itself seems to be a very safe country and its people, most gracious and tolerant. It offers a very positive environment in which to encounter the Islamic and Bedouin cultures and to gain a richer understanding of both the wonder of creation and our own place within it. I am looking forward to sharing this with some of our students."
08.11.2013